Inside Number Nine
First published on – Updated on
The disquieting pizzicatto of Inside No. Nine's title says it all: you're going to embark on a surprising little tale.
I've been a fan of Steve Pemberton's and Reece Shearsmith's TV series for quite a while now, and not just because each episode is a gem, but also because I've always been obsessed with doors. So, it was just normal that I'd be compelled to create something from it all.
Here are some of my on-going work.
Please, feel free to print them, as long as you don't change anything and leave the credits.
The Stamps
Inspired by We Are Dorothy's beautiful stamps — inside the limits of my own mastership —, I've amused myself in creating stamps for the six Inside N. Nine's seasons. It is an ongoing project, as I keep modifying things here and there, but I'm happy to share it!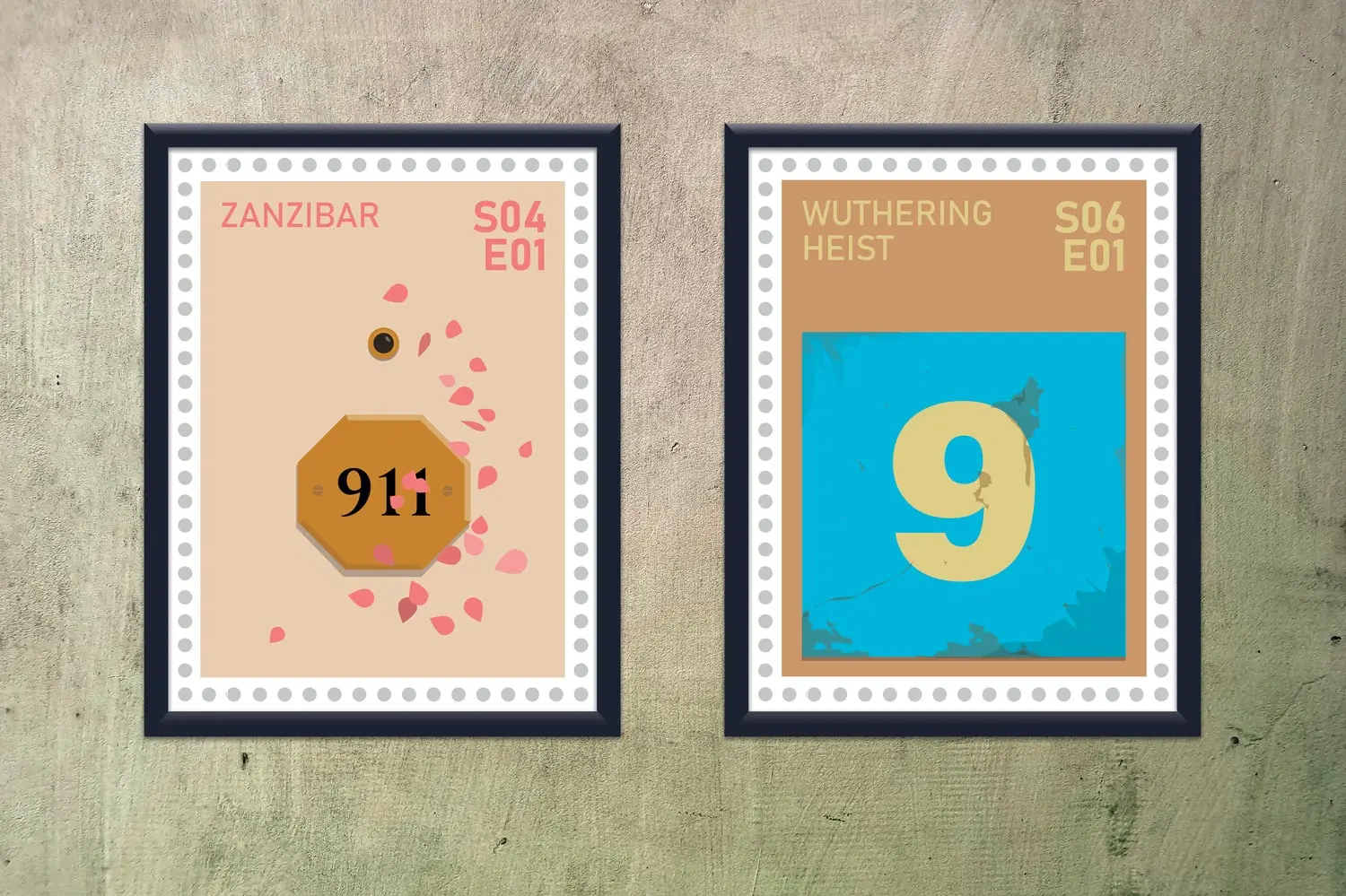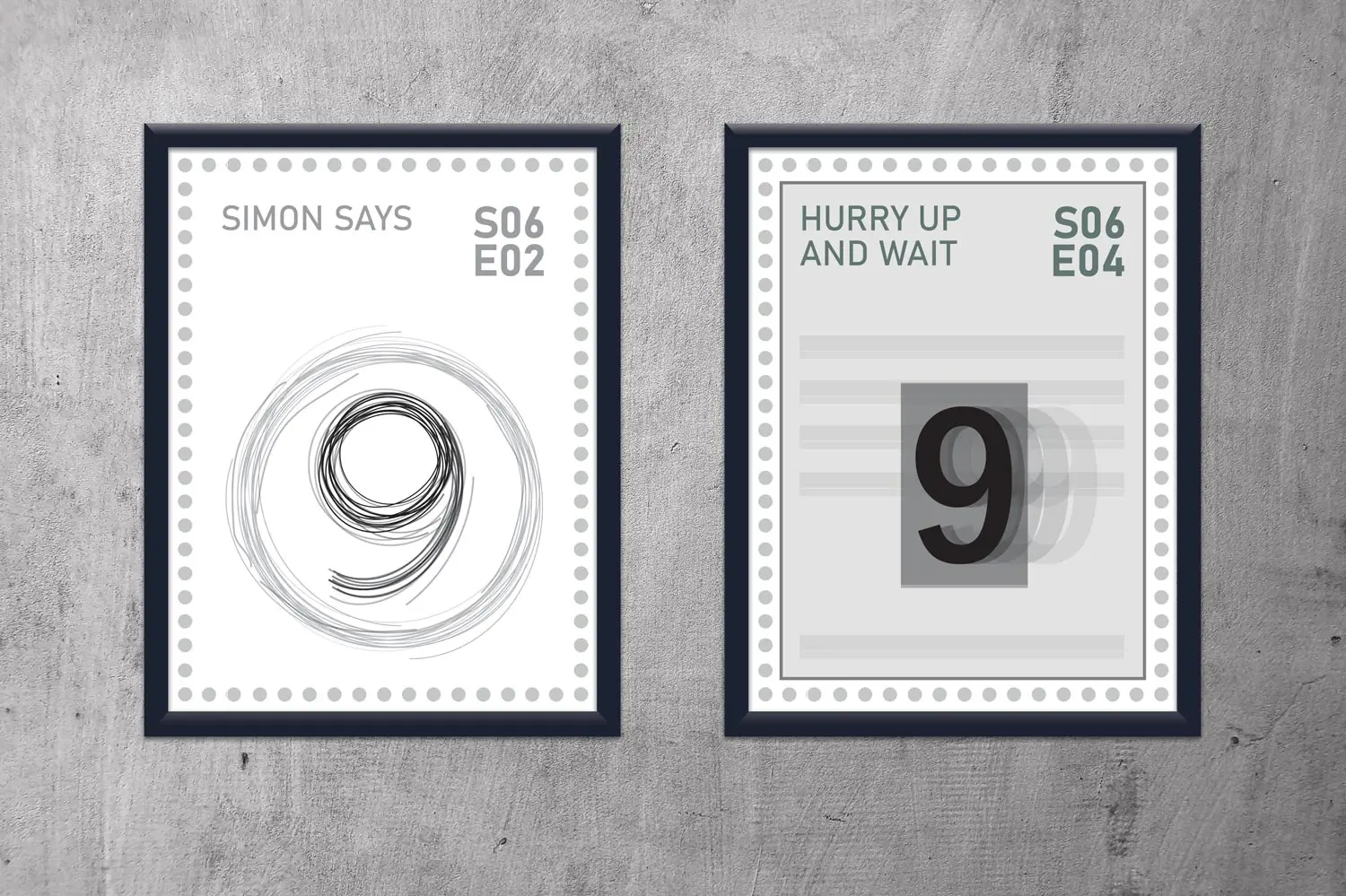 Season 1 / Doors Poster