Visual Identity/ Illustration

Devfest Lille 2019
Another year and another opportunity to create the visual communication for the Devfest Conference held in Lille, France.
The theme
For 2019, we've decided to create a theme freely based on TV series, knowing how popular they became these last years.
Having our communication based on TV series was one thing, but creating a real, consistent identity for the conference was another; I had to create something unique for our communication, and punctuate it with existing TV series tokens.
The choice for a retro-futuristic visual code came from the idea of contrast: what the TV was in the 70's and how it is today.
In some way, retro-futurism also evokes naivity and the legerty of the golden ages; something cheerful and full of hope for the future (personnaly, I think we're in great need of it).
The Conference Logo
The logo should naturally convey the desired 70's atmosphere.
To reinforce the TV series theme, sometimes the logo would be displayed in a retro-futuristic television.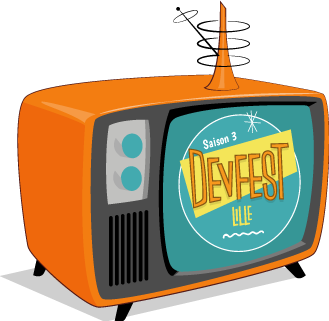 The Color Palette
Typography
Teasers & Banners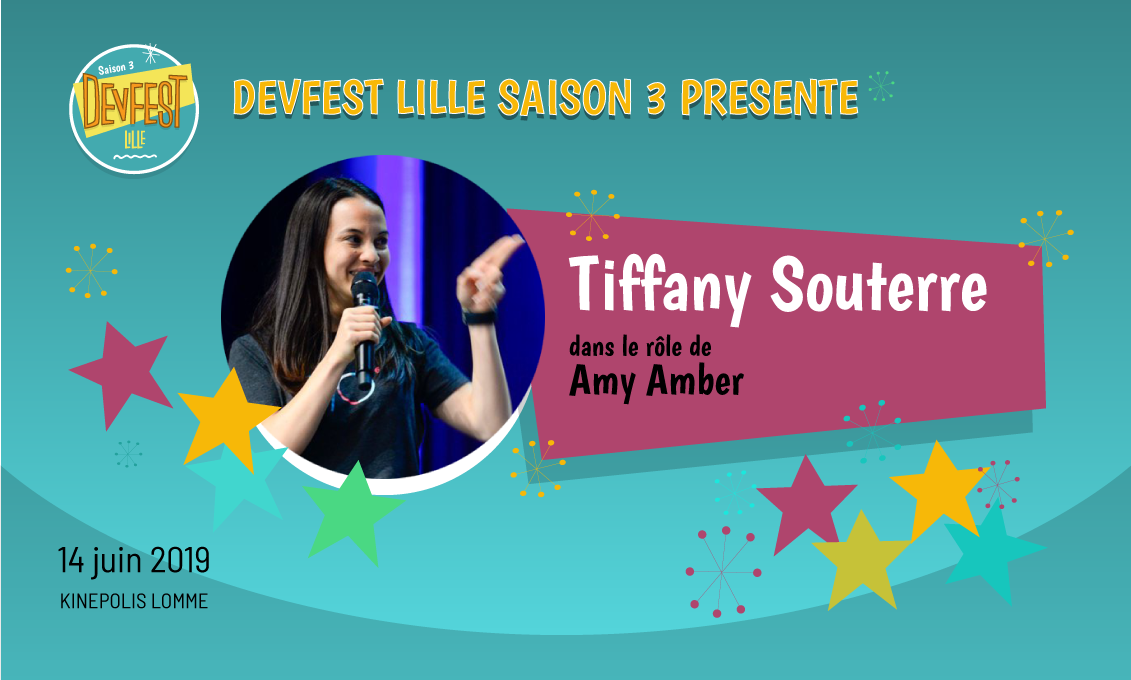 Goodies & Accessories